[DirectCanvas]
Another 30+ times debug agian......
It seems some previous bugs happened again, like this:
http://www.scirra.com/forum/direct-canvas-not-loading-in-app-mobi_topic55299.html
Here is my DirectCanvas testing result: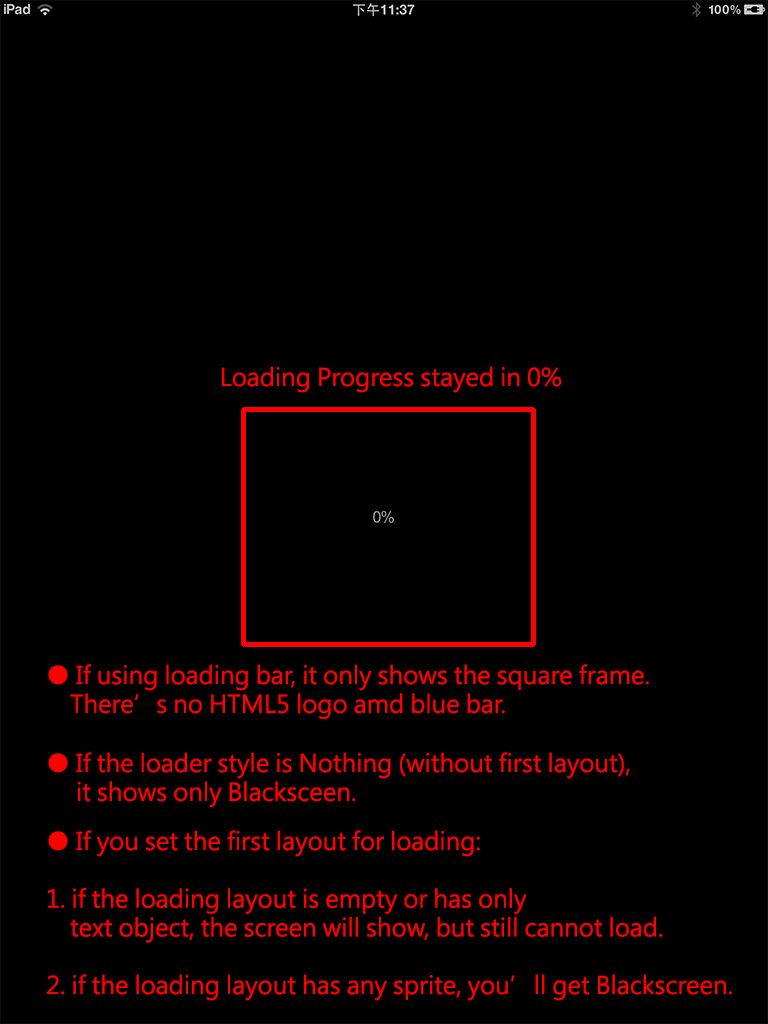 ● If using percentage text for loader, DirectCanvas stop in Loading progress 0%.
● If using loading bar, it only shows the square frame. There's no HTML5 logo amd blue bar.
● If the loader style is Nothing (without first layout), it shows only Blacksceen.
● If you set the first layout for loading:
1. if the loading layout is empty or has only text object, the screen will show, but still cannot load.
2. if the loading layout has any sprite object, you'll get Blackscreen.
Here is my CAPX, only a sprite on an empty project:
https://dl.dropbox.com/u/49730415/DirectcanvasCannotLoading.capx