Link to .capx file (required!):
http://blackhornettechnologies.com/C2bugs/GridCrash/SF_crash_wonkygrid.capx
Steps to reproduce:
1. Scroll with mouse-scroll-wheel
or
2. Edit the alignment properties of the spritefont object
or
3. Resize C2 window
Observed result:
Varies: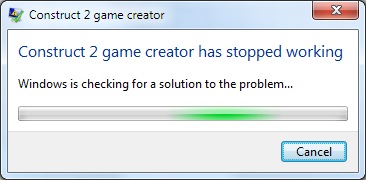 Note: grid is turned on, but not drawing when SF is on screen: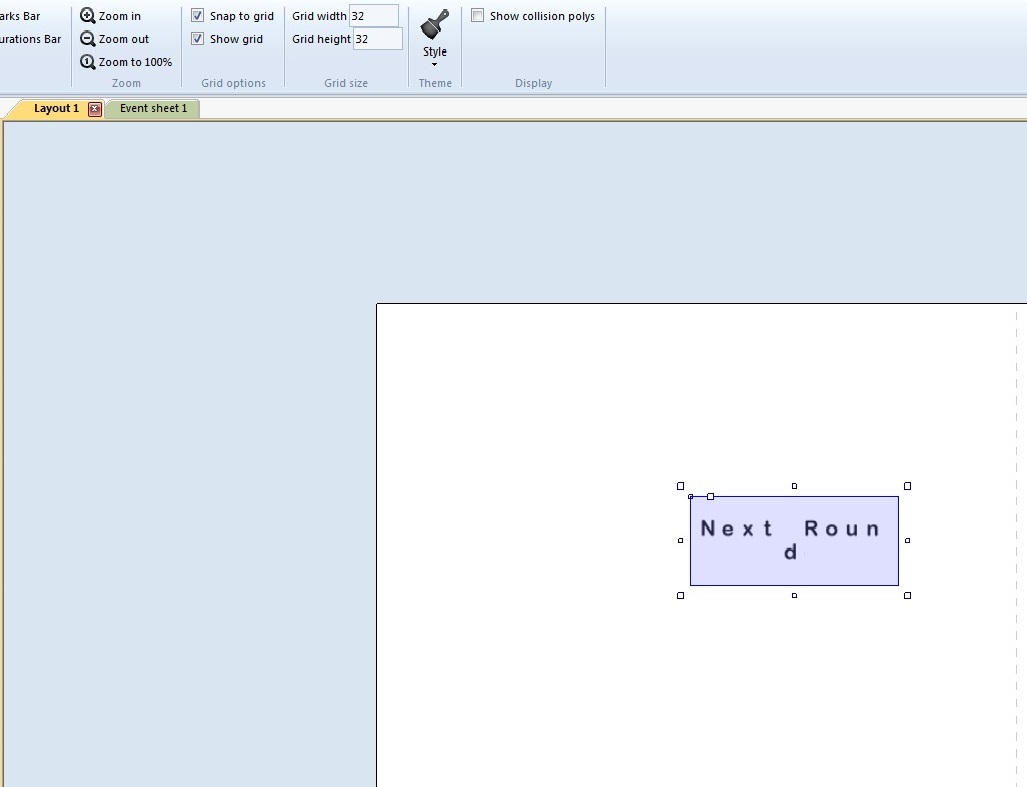 Note: just above and just below SF, (but with handles showing still) grid is drawing again:
If you turn off the grid, the crash doesn't occur. I can reproduce this within a minute of loading the project and just altering anything that causes the main window to redraw. Rebooting workstation doesn't fix it. This has been here for a while but I couldn't reproduce like I can with this example.
Expected result:Browsers affected:
Chrome: yes/no
Firefox: yes/no
Internet Explorer: yes/no
Operating system & service pack:
Win 7 Pro 64
Construct 2 version:
142, 139, previous versions too.