Description : The adventures of a star called down to earth to resolve a brewing conflict. Plagued by youfos and looms it sets out to spread happiness throughout the lands. Armed with the power of the raimbro which has been developed through meditation the stars presence leaves nothing untouched. 'And So the Game Has Gone' is a vibrant and imaginative platformer set in a twisting and undulating world of color. Spread Happiness! Harass Birds! Discover hidden art galleries! Shoot raimbros! Be the 8-pointed star.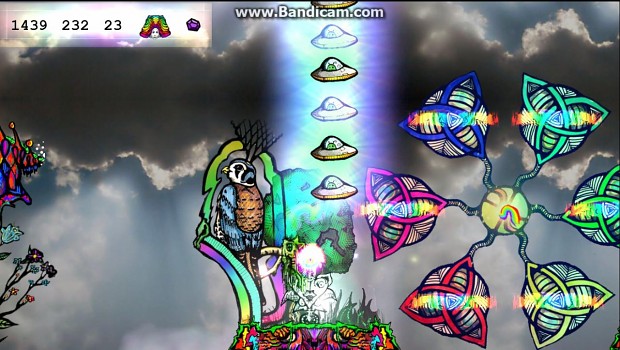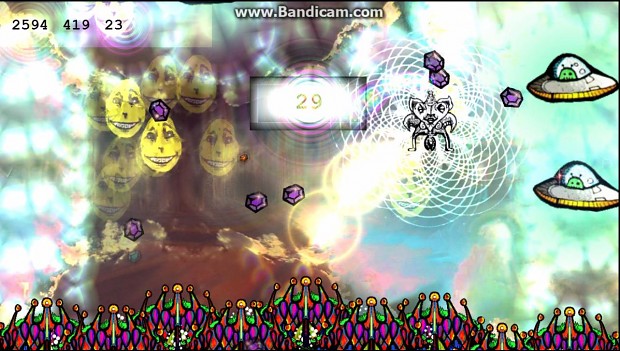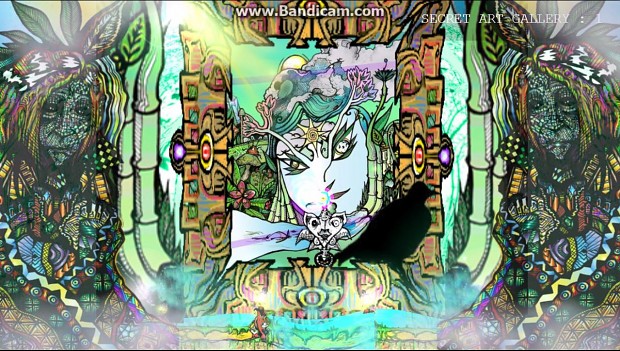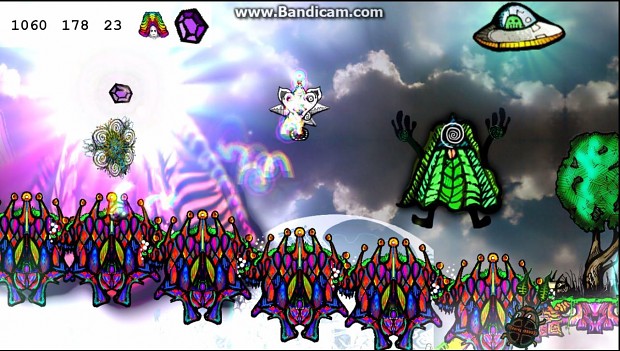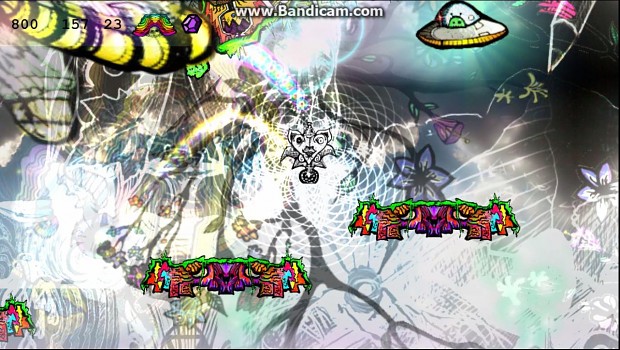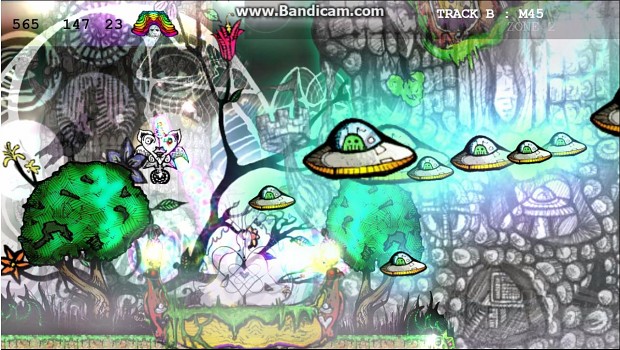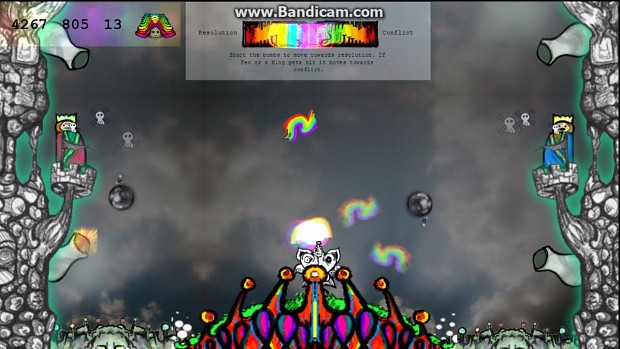 Video 1 (10 minutes of gameplay April 2014):
https://www.youtube.com/watch?v=gjrAvWTx9D8
Another vid of updated gameplay footage from my game i've been working on for the past couple years. I'm starting to wrap things up a bit on my end. My main focuses now are tightening up the gameplay mechanics and enhancing the graphical presentation and the artwork. i'd say a few more months! i've decided to only do 4 zones (4 zones, 4 bonus zones) one for each track of my album this is based on 'fascinating earthbound objects - and so the game has gone the game'. instead, in the future i'll release new episodes of this when new 'fascinating earthbound objects' albums/ep come out (each release will always have a corresponding video game version) which will extend the gameplay a bit. perhaps in the future when i have 4 or 5 of these under my belt i'll combine them all into a larger game. who knows.
so the big difference other than a lot of graphic and gameplay tweaks in the newest vid here is the inclusion of an in game tutorial/story thing happening at the beginning. previously in the alphas i've uploaded to various places i don't think anyone understood the controls or what exactly they were supposed to be doing and i didn't do a very good job of explaining it in the game. so hopefully the tutorial addresses that and at least gives the player a little more sense of what's going on. also, i've given f.e.o. (fascinating earthbound object) the main character a bit of a backstory of how he got into this situation and introduced a new character (Swamit) who explains it. Well... enough yapping from me, enjoy the video!
Video 2 (New Combo System) May 2014:
https://www.youtube.com/watch?v=qtbWnO7AGgs

Here's some footage demonstrating the new combo system. Each raimbro will score progressively larger for each Youfo it hits. 1st is 1, 2nd is 2, 3rd is 4, 4th is 8, 5th is 16, 6th is 32, and 7th is 64. When you make a 7 hit combo your 'Trueform' emerges and comes towards you. When it hits you it surrounds you and makes you invincible to the Youfos for a period of time. Also shown here is a bit of the final boss intervention. Quite a few changes have been made to that since the last time I showed it in video form (and I just added new music ((that doesn't loop correctly but i'll fix that
)))