Hi,
I wanted to start progressing my BMX game again now that exporters seem to be able to handle the physics better. (My final intended platform will be Android).
Feedback of the gameplay / visual style would be appreciated in the early stages while I am progressing. The latest version of the game can be played online on this link:
http://2dbmxflat.bitballoon.com/
I started with a 'flat' 2d feel, then went to a 3d feel and have now decided to go back to the flat 2d feel. It is easier to create and alter the track pieces. It also just felt more fun. (The older 3D attempt can still be played at
http://2dbmx.bitballoon.com/
)
In terms of controls currently there are two ways to play.
On the PC you can use arrow keys to move and lean. Z and X then let you wheelie and bunnyhop.
On a phone you can use the touch buttons (These also work on a PC if you have a touch tablet etc..) The smaller left yellow button is wheelie, smaller right red button is bunnyhop.
Pressing pedal or brake in the air helps you lean (Think MX Giro effect).
The 5 colour squares will also change the quality settings to help it run smoother on older phones.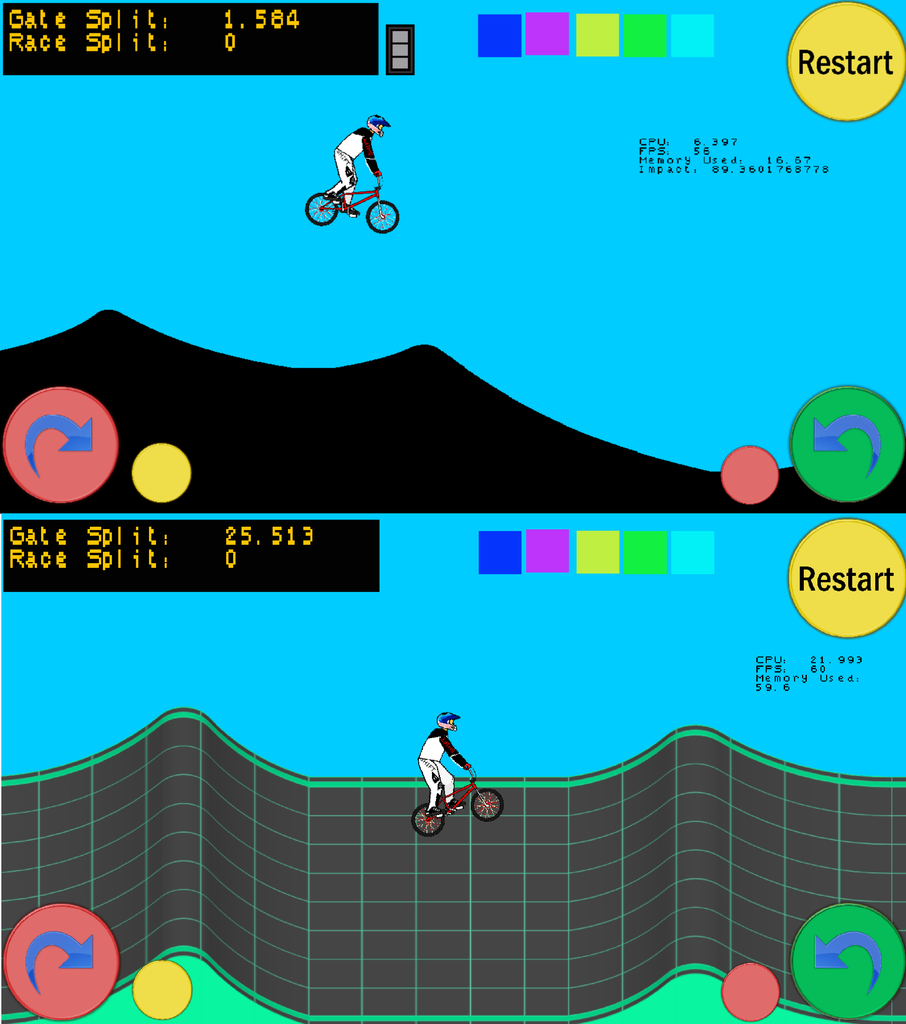 I am currently porting over the game from C2 physics to Chipmunk. I am hoping this will give me some better options and also allow it to run smooth on mobiles. My next stage will be to develop the controls more. I plan to make the bunnyhop more useful / realistic and also improve the wheelie. I did look at tilt rotation but found it hard to get a nice feeling. I might have another try but if its too time consuming I'll probably stick with the current tilt method.
I'll throw together some more tracks for testing over the next few days.
Thanks,