So you are in desperate need of some trees? Fear not!
This is Boom.
Billions of trees for you to use.
No repetitions.
Brushes.
Ease of use.
And this is Boom.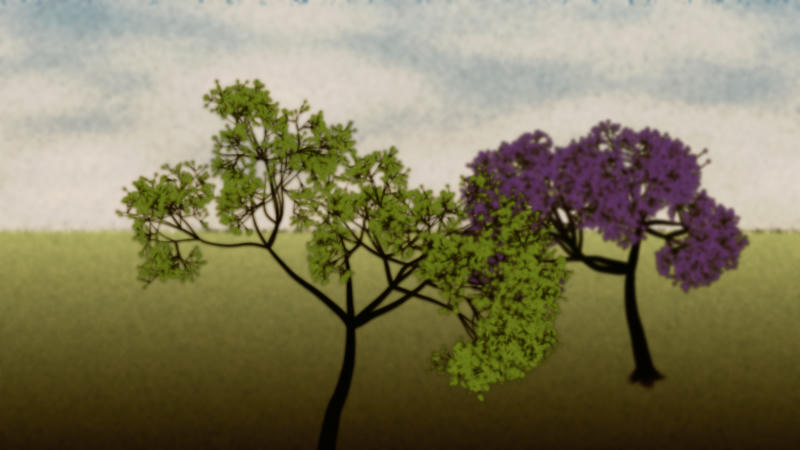 Two of Boom's generated trees used to compose a landscape
You need a more artistic approach to trees? Here you are: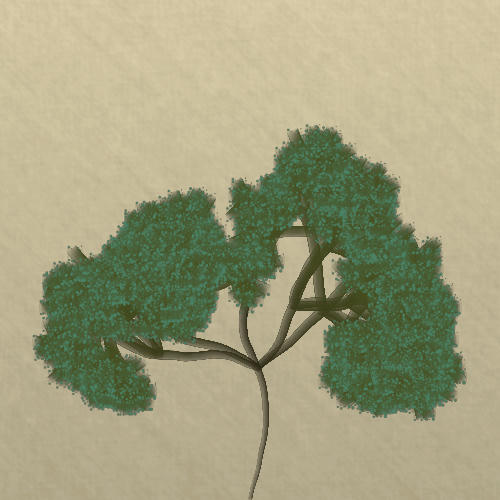 Demo 1a: A tree created with Boom's artistic brushes pasted onto a canvas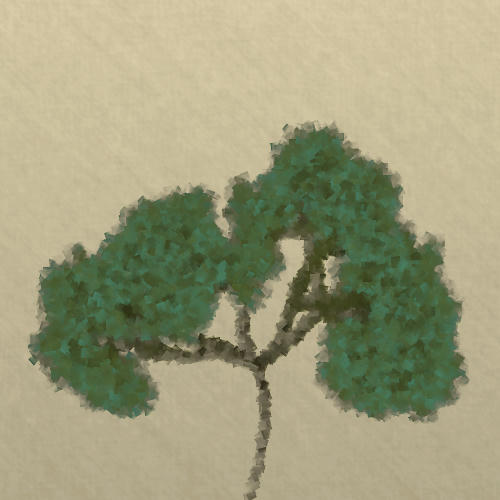 Demo 1b: The same tree after a few effects applied in Gimp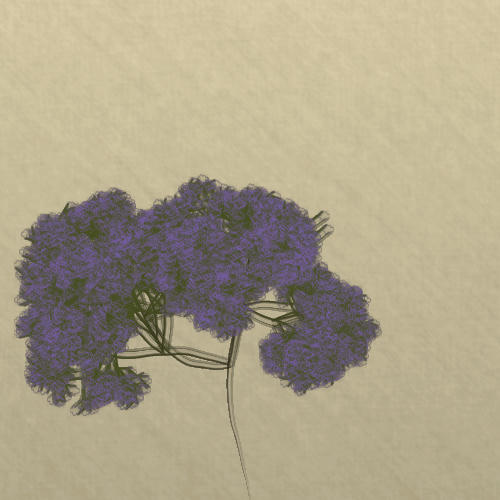 Demo 2a: Again, one of Boom's generated trees pasted onto a canvas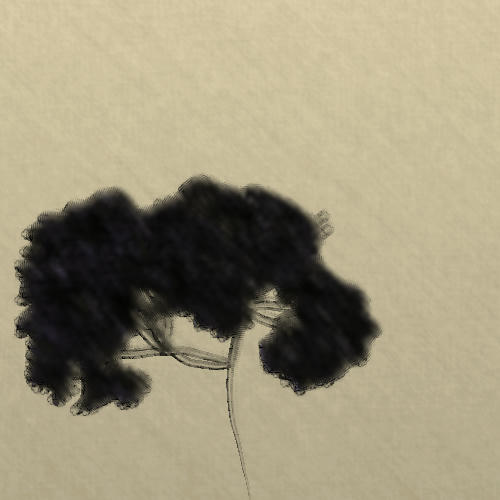 Demo 2b: The same tree as in 2a, with a few effects applied
Well, I'm no artist, so I can't really show the full potential of Boom. Just try it for yourself.
The tree generation is not strictly based on L-systems, it has a more versatile alphabet based on Perlin noise.
Some issues:
It seems that alpha is premultiplied, it therefore sometimes merges with the background color on the edges when saved as PNG. A future version will have selectable background colors to accommodate to this issue.
The blossom colors are limited to just a few variations. I couldn't find the cause for this yet.
Planned for future versions:
Options for tweaking every tree's DNA (e.g. overall size, spreading of the branches, bending, depth of inheritance, etc.)
User brushes.
Higher resolution.
Higher generation speed.
Be warned: Boom is very CPU and GPU intensive. With decent hardware it will be fun exploring Boom, but if you are on the low-end side, you have to train your patience.
Using it is easy: Enter a seed as a number from ?2,147,483,647 to +2,147,483,647 (that's 4 billion unique trees!), and click on "Plant!". The rest is up to you.
For now, a seed number is unique. That means, if you remember the number and enter it later again, you will get the same tree as before. However, I'm planning on higher resolutions, and that will break it. In other words, those numbers are unique only within one version of Boom.
Download Boom v1.0b1:
http://www.mediafire.com/file/s7a732y669d23l7/Bloom_1.0b1.rar