How do I create an Angry Birds/Call of Duty/World of Warcraft/Farmville hybrid????????
Just kidding.
I'm pretty new to Construct and already in love but I think I'm not grasping some concepts or something.
I'm just trying to make a simple bowling type game where you've got the ball (blueCircle) and the pins (redSquare). The ball is at the bottom of the screen and shoots up to knock the pins off the board (which would be the top of the screen).
I've read through 5 "lets make a game like..." tutorials and a few tutorials just focused on physics, and I grasp how that stuff works, but what I'm not understand is how to translate it into the program.
Below is a screenshot of my (embarrassing) event sheet. Please don't laugh.
I'm not expecting anyone to write the game for me. Even a link to a tutorial that you know will help is much appreciated! I like the puzzle-solving aspect that is programming and game coding, but I just need a little help being pointed in the right direction.
Thanks in advance, everyone!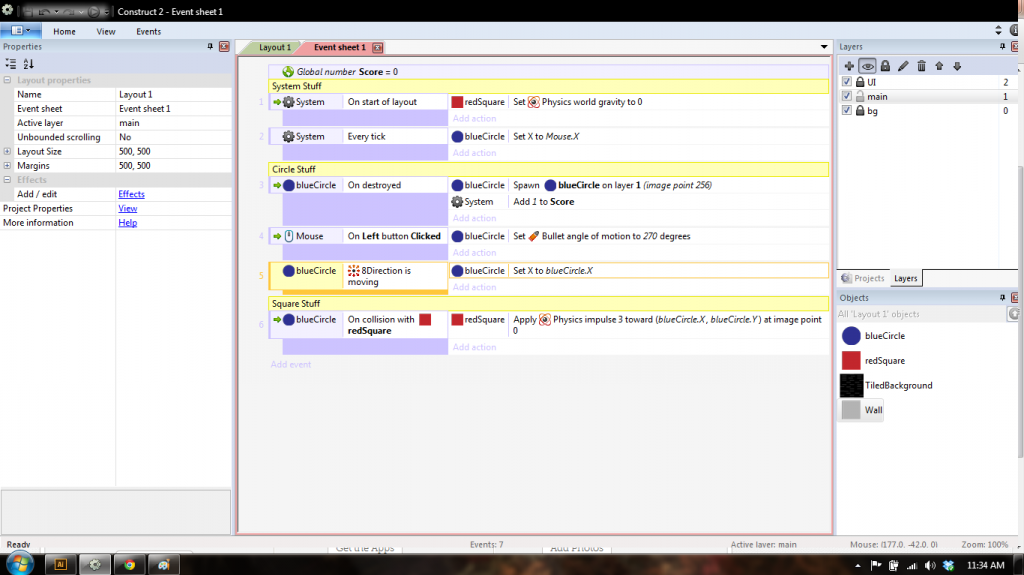 http://i1194.photobucket.com/albums/aa380/GarrettMickley/Scirra%20Forums/scirraforumbowlinggame.png