In an attempt to save me the hassle of having several different stage checkpoint objects, I decided to have a system that relies on a global variable and a variable that changes depending on the checkpoint area triggered.
For example, if one were to enter a room with a checkpoint with the variable number 15, it would set the "stagearea" global value to that number. This part seems to work fine. However, when restarting a stage after dying, the game, for whatever reason, decides to either pick the starting point of the level or the very LAST checkpoint in the stage.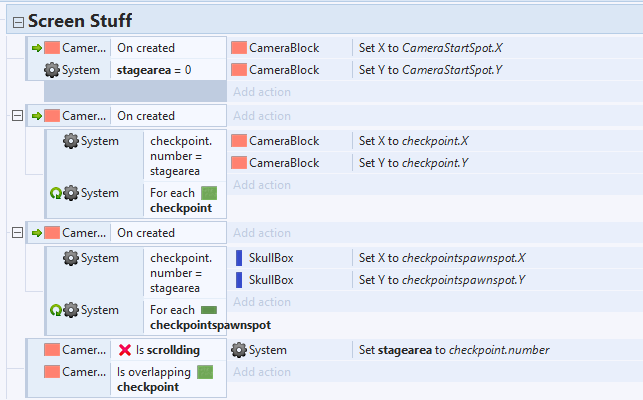 (The "scrollding" variable isn't important in this)
Is there something wrong with the way I set up these events, or is this just simply not possible to do?