With a tiered release schedule, stating Courier's release date is kind of hard. But the first release, which I view as a soft release, isn't as far away as you might think. My personal goal is 8 weeks to complete the 6 major things that need done before I can go public. But, no doubt, numerous testing sessions, tweaks, and little UI additions will put me a little over. Perhaps I'll go to record a clarinet or trumpet part and it will rain that evening, rendering me unable to get a clean recording. I'm not stating this as a means to announce a release, but to bring up a sense of accountability for myself.
I plan to have Courier available for play by mid May. This will include the first town (which is quite large), the first dungeon, the overworld area immediately around this forest area, and the associate story segment. Some other features this will need to entail would be persistent save data, a leaderboard, and in-app purchases.
I plan on nothing less than a weekly update, typically with something visual to show.
This week's update is showing one of the early environmental puzzles: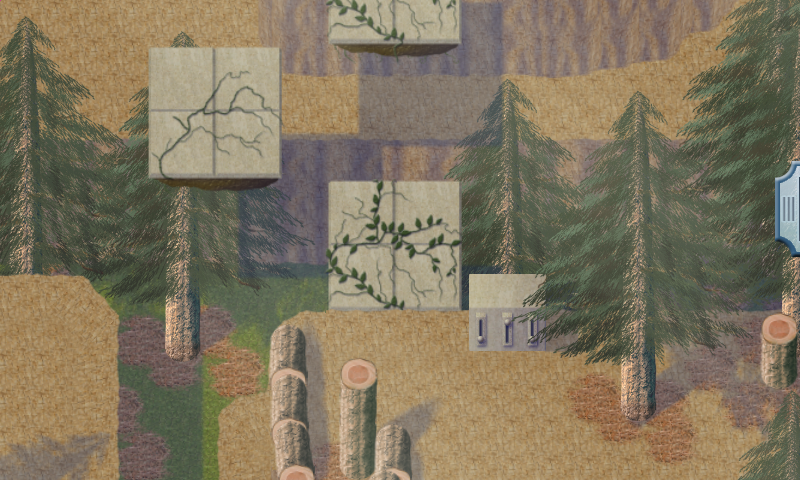 The switches (which are mouse-driven) change the position of the floating platforms, but also change all other platforms to their opposite position.