Very simple question, sorry about this.
I've got a character who can crouch, but I'm a little confused about how to get her to crawl.
Here's my events sheet so far, sorry if it's a little unorganized/unusual, this is my first level: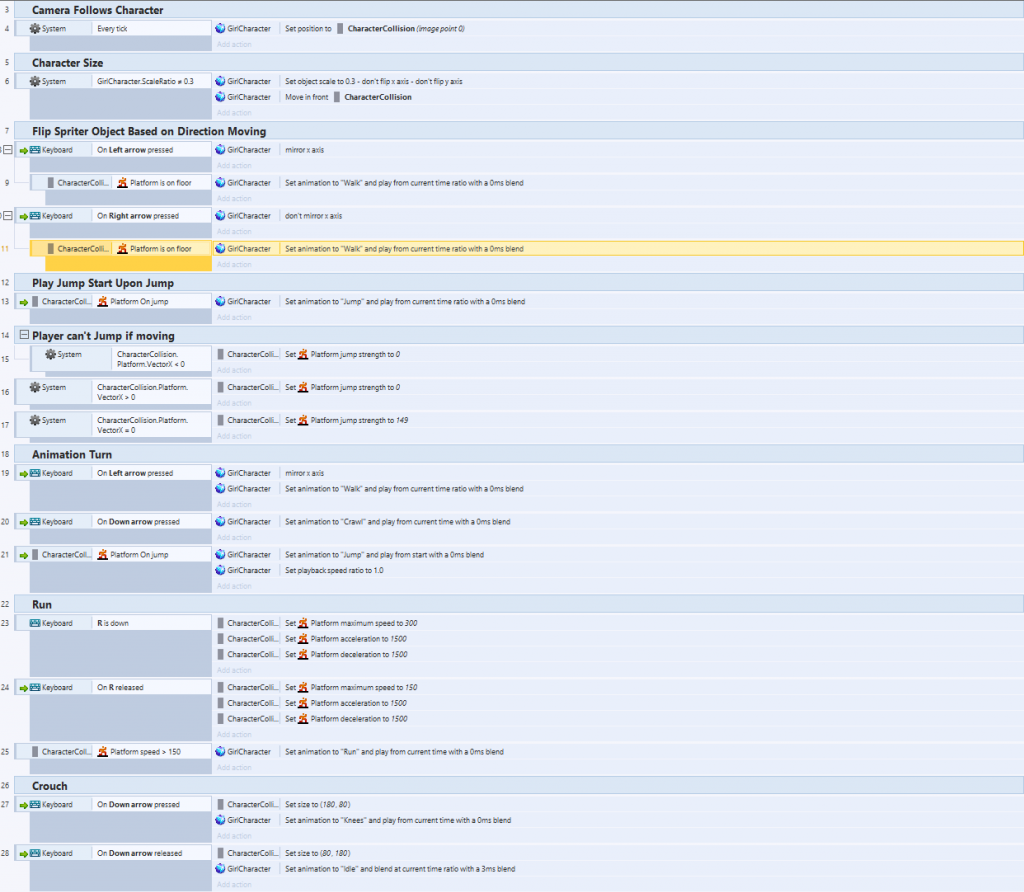 But yeah, basically I'm unsure about where to start really, how do I make my character use it's "crawl" animation when moving left/right if I'm holding the 'down' key?