Hey all,
Personally I'm thinking this an oversight but I'm curious to see what @ashley and others think. But, I must say having global layers is a complete joy! Thanks for implementing them.
I'm trying to dynamically turn off/on effects on a Global Layers but I found out there isn't an expression that lets you get a layer's index by passing in it's name. It think this is much more important now that we have Global Layers. With Global Layers we may have the same layer names, but they could be in a completely different order on each layout. Without being able to get the layer's index at runtime it invalidates some of the dynamic nature of Global Layers.
What I'm proposing is an expression as follows:
GetLayerIndex(String layerName)
.
Description:
"Get the current index of the layer with the name that was passed into the function. If the layer with that name does not exist the expressions returns null( or -1).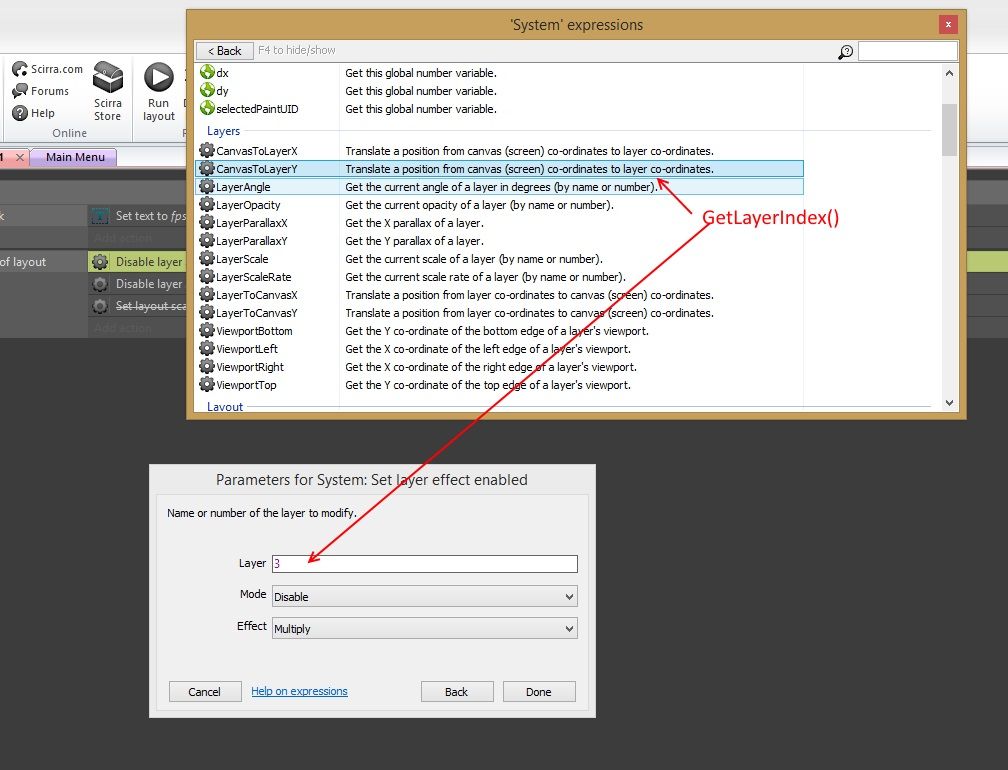 Thanks!
p.s. I think I could write a plugin that would provide me this but I really feel like this should be an engine feature.