Hi,
I have a problem to add an impulse that do the same result independent of the object rotation.
What I mean is that I want to apply impulse always in the black arrow direction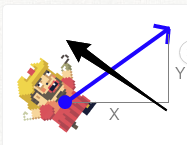 If I understand correctly, it seems that the direction is relative to the object rotation.
Maybe I'm missing something?
Thanks !