Saw these topics linked by @R0J0hound on adding comma's to numbers:
viewtopic.php?f=147&t=73979&p=617456&hilit=comma+number#p617456
viewtopic.php?f=147&t=79284&p=649935&hilit=comma+number#p649935
viewtopic.php?f=147&t=108349&p=794196&hilit=comma+number#p794196
But I'm having trouble figuring out how to get the
comma's to show in numbers
using 10 high scores in an array. It keeps displaying '0'. I've edited my logic many times, hoping to stumble upon the answer, still...it ain't happening.
These are my array events/actions -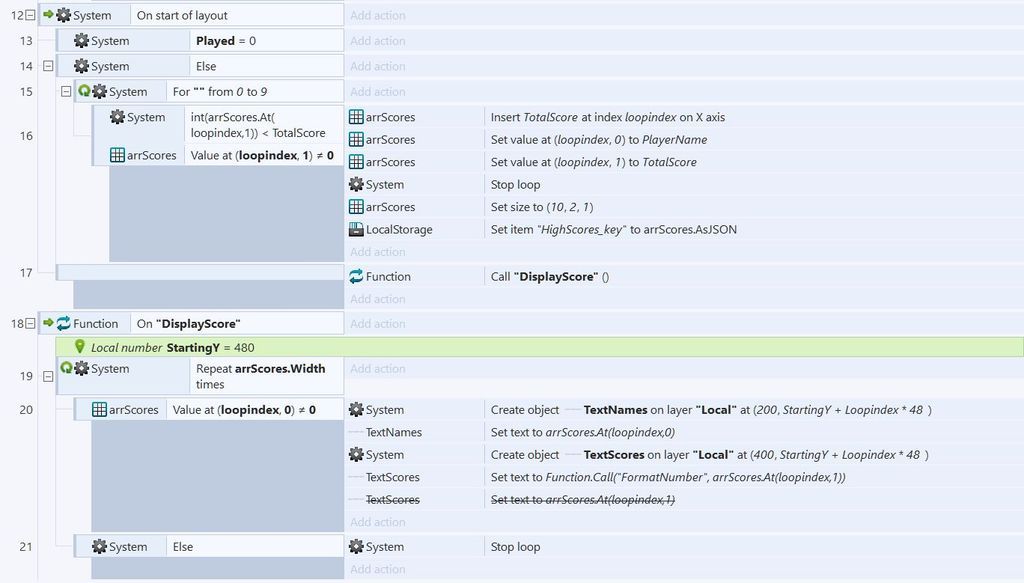 If anyone can offer up some help on
formatting numbers with comma's in an array
, it would be greatly appreciated and you would be forever awesome in my book.