You've all heard of the popular game 'Flight Control'? Well, you may have forgotten but here is a picture to jog your memory: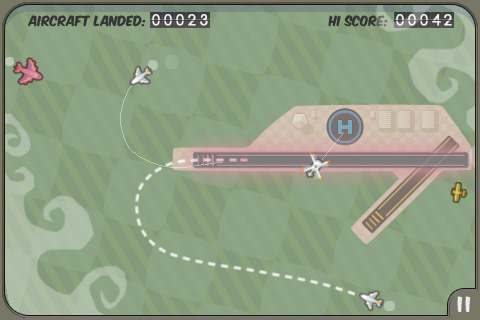 The aim of the game is to guide planes into the airport without them crashing. You do this by drawing a flight path for each of the planes on the screen.
My question is, how can I draw a line similar to the one in the picture above (the dashed line) and then set a sprite to follow it?
Please note, I am not making a clone of this game but need the feature I have just written about... Thanks for reading!