Hi, i want to check collision of 2 objects (which could be the same) from the same family.
In the case they collide they should be both damaged. curretly only one gets the whole damage.
can someone points me in the right direction? i have marked my current attempt yellow.
Both glassblocks are also in the family glassblocks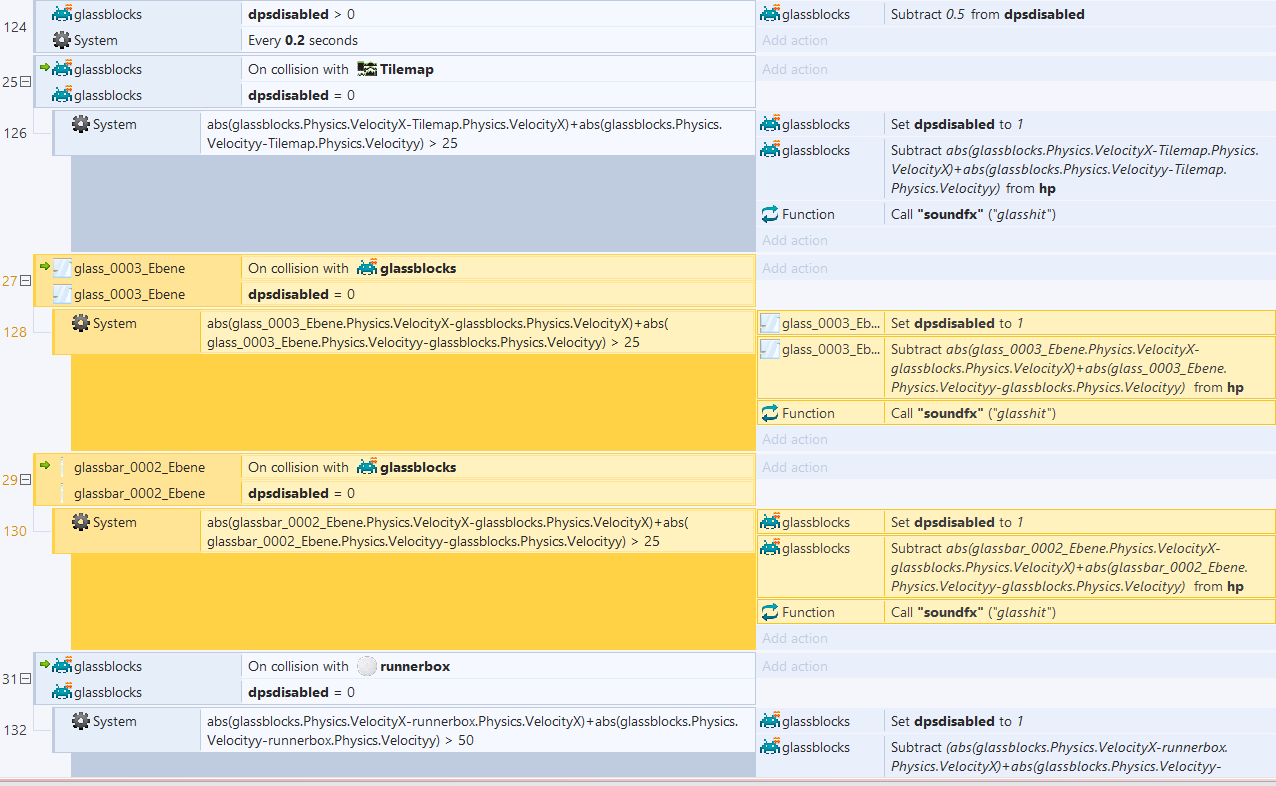 Kind regards
Patrick