"The Image"
Disks are created with stars for each disk. Since the disks are created at different times on that layer, they overlap each other - each new instance is created above the last instance.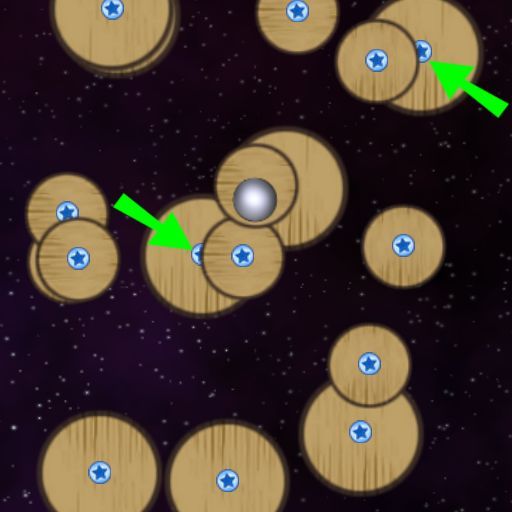 If the ball is 'overlapping' or 'on collision' with a star it's destroyed and scored (I've tried both ways). The problem is if there are other stars directly below the one the ball is currently on, all stars underneath are destroyed and scored.
How can i destroy and score only the star that is on the disk that the ball is currently on?
I've thought about trying it as scoring a 'combo', when 2 or more stars are directly underneath, but that's way beyond my brain.
I've tried different ways that @99Instances2Go solved for me in the capx of this thread:
https://www.scirra.com/forum/viewtopic.php?t=183022
which include a 'pick top instance' sub-event, but still can't figure this one out.
Thanks for any help or input.