Hi guys,
I am using the User Media to try and record a live video with sound from a webcam/phone then save the video file. I have been using the action "start/stop recording canvas" and while this works fine for the video it doesn't seem to capture the audio.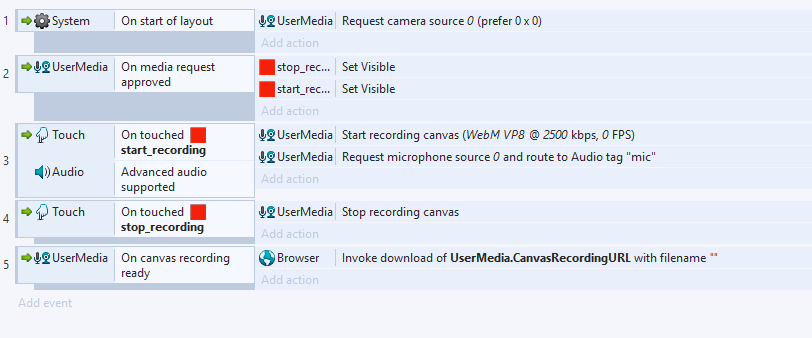 Capx
https://mega.nz/#!JwBjTTYK!vDxyzfWrZkXE9mOWxnPa4VaNZwt2em7KC2x--U1gfy4
Any idea what I'm doing wrong or if this is even possible?
Many thanks for your time and help.