Hey, guys!
I found a lot of tutorials of how you can type in your name for leader board entries with the keyboard.
...but since the game I am making is more of a "Sitting on the couch with a controller" type of game. I'd like to type my name, how you did it in Zelda, Final fantasy, Crono trigger etc: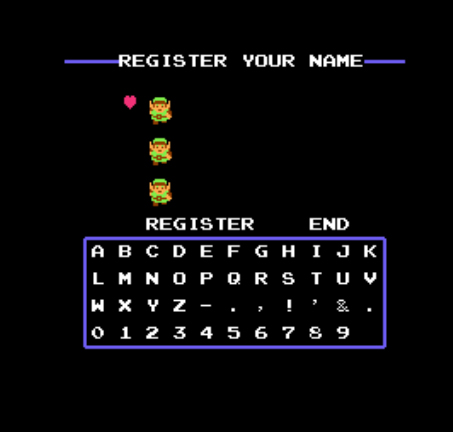 Trying to figure out how I will make this work without adding a billion events for every possible key-press on each location. I am not using a mouse at all for this project.
Any ideas?
Thanks in advance! c: