I am making a Tower Defence game for my school homework, and I wanted to create a menu that can upgrade the towers. The menu works fine, however I don't seem to be able to actually affect anything and i'm unsure why. When I click on an upgrade, the cash goes down but doesn't seem to actually do anything.
Here's a screenshot of the Event Sheets: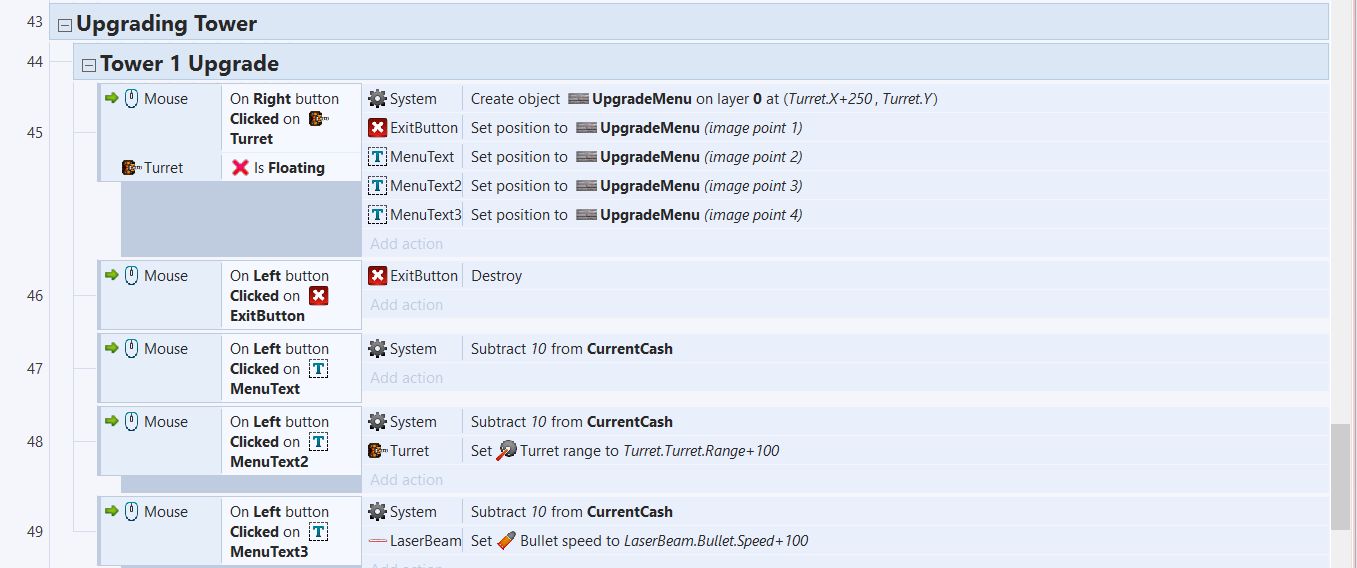 And here's a link to the actual capx file: http://tinyurl.com/hk5b9x9
Thanks a lot! I appreciate all the help!