I just noticed that downscaling my game makes the sprites look a little too sharp. My sprites are designed so that if I scale them at 50% they still look pixel perfect but the edges seem too hard compared to when I downscale them in Photoshop using the bilinear filter. I guess it's because Construct only uses the linear filter for downscaling. Is there a way I could use bilinear downscaling for my project?
EDIT:
After a bit of testing I discovered something.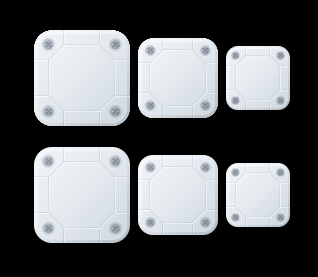 Here is my example: the ones above are in a layer with a scale of 0.5 while the lower ones are placed by me over the screenshot and have been also scaled to 0.5 but using photoshop. Notice how the first top two have harder edges compared to the ones below while the last one doesn't. After a bit of testing I concluded that objects that posses a width and height that are both a multiple of 2 (like 2, 4, 8, 16, 32 and so on) rescale correctly and smoothly, even if the object is not square. The rest, not so much.
Does anyone have any ideas on how to fix this? Please, I worked my ass off to make my game graphics pixel perfect but it's starting to seem impossible to keep them that way in-game.