I need help with this code. It finds a Hotkey instance with an associated ID and switches that found hotkey to the current selected one, but...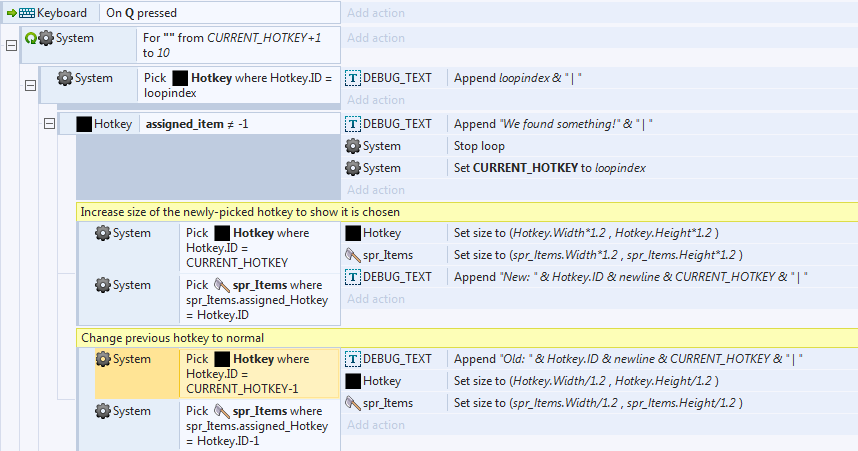 The highlighted area is where the problem is. For whatever reason this fails the Pick check, despite debug mode telling me that that particular Hotkey instance exists (at startup, this ID always calculates to 1):

Is there something I'm doing wrong with these nested Picks? I can't figure it out or continue coding, it's driving me nuts! ( ಠ益ಠ)
Also, no matter whether CURRENT_HOTKEY is +1, -1, or anything other than just the variable itself, it does not pick the object correctly despite the fact there are 10 hotkeys with IDs 1-10.