Re: Loot Pursuit devlog
Posted:
Wed Aug 03, 2016 9:07 am
Got lotsa new features implemented!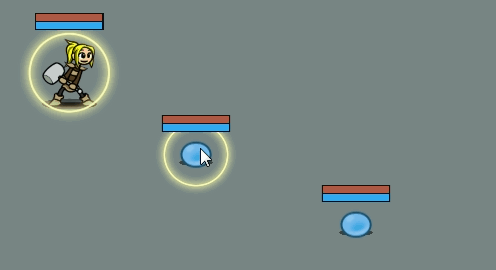 In this one I've consolidated all the individual HP numbers that appear with each hit - with the units moving around so much and so many of them appearing, it's too difficult to tell what's actually happened, so now with each hit it updates the one above them instead.There's also HP/SP bars and a ring shows the character's target. I'm going to improve upon that and make a line connecting the two as well to make it more easily readable.