Hi guys,
We recently completed and published our first game,
Lost Control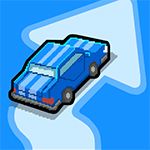 https://play.google.com/store/apps/details?id=com.gamersfrontier.lostcontrolgame
When you lose control of your car, you have to maneuver through the street safely.
Drift and weave your way to avoid incoming cars!
Would appreciate any feedback, and hope you guys like it!
Thanks for taking a look!
Cheers.