Hi,
I got this : http://www.scirra.com/forum/pin-one-sprite-to-another-of-the-same-type_topic46515_post291421.html#291421
This is working. But here's a particular case I don't get, and since it's happening very often, there must be something I don't get !
A screenshot of the case :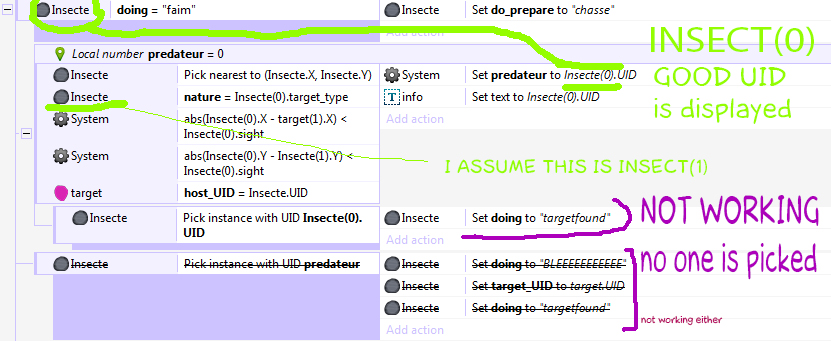 As you can see, I got 2 instances of "Insecte", first one is chasing the other.
So far, I can have Insecte(0) and Insecte(1), displaying correct UID.
But for some reason, once I've reach Insecte(1), I can't change values from Insecte(0).
I've tried another approched (the disabled code in the end) with an external value to pick up the Instance but it doesn't work ...
Can you help me ?
Thanks a lot