Hey Construct Community! I'm Finally ready to show my game! huzah!
Marrow is a 2D, horror themed, action-adventure game emphasising challenge, puzzles, platforming, combat and navigation. Leap, crawl, slash and blast your way through the cavernous bowels of a menacing mountain in a quest to find your lost friends who now cry out for help, shrouded by the thick, living dark of the nameless peak's innards. A rotted town, crypt and Manor are merely the membrane which cover the deeper, undulating terrors left to decay countless years ago beneath the mud and rock.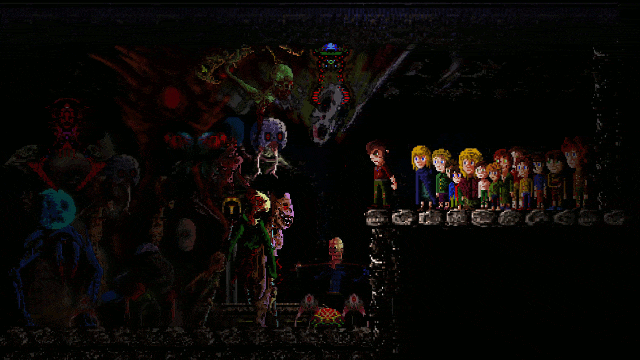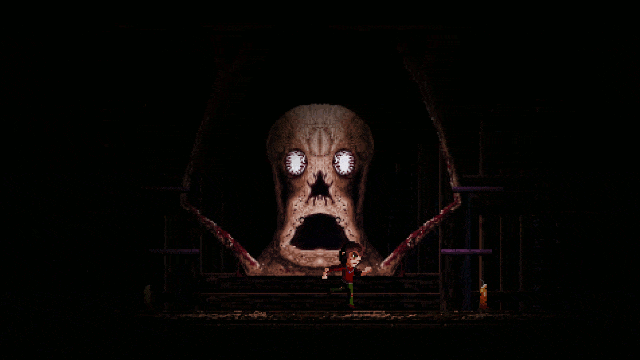 Marrow's setting is a burial site, made with purpose to mask the devices and cosmic crimes of those who occupied the hill's once flat terrain, now broken and mangled within the mountain's insides.
Echoing within the hollows are the screeches and bellows of this realm's old inhabitants, shades and abominations seeking to forget the noxious truths and presences they uncovered with their unbridled experiments, attacking those who disrupt their shallow grave and mingling with the spirits of those seeking redemption, who are keen to guide you. You who might contain the grit and steely mind to face the mountain's darkest, imprisoned Secret and free them all from their sins.
Marrow will test your wits and reflexes, forcing you to face off against dozens of enemy types, either through avoidance or confrontation using the small number of still usable blades and relics left inside the mountain.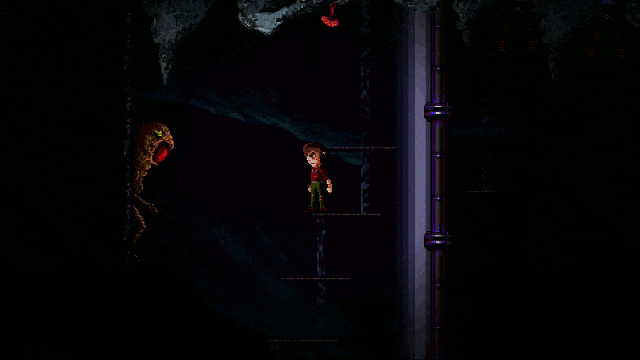 Search and explore every dark corner of Marrow's setting to increase your Grit (vitality) and Clarity (magic). Grasp new skills like Pyro-burst and Grit Regain. Use the last Luminous Orb to create tones, defend against enemy attacks and solve riddles. Enter the Fissures to uncover the Echo Realm, pull back the veil of reality and explore the world with a different perspective, but be mindful of the new dangers which dwell at the edge of normal perception. Light torches and braziers to illuminate your way, blast from spot to spot using the Orbital Anchors, and much more!
Look and Listen. The orphans are lost within the mountain, but when nearby you can hear them chanting a familiar song, one shared between you and your friends. Follow the withering melody and send the lost children back to the mountains top, to the house on the hill.
Features
-A subterranean world to explore and survive made up of many unique, handcrafted areas, Not random, Not procedural
-Dozens of ghastly ghosts, shades and otherworldly monsters, with their own quirks and weaknesses to contend with
-Numerous Bosses, some optional, stand between you and the Secret of the mountain
-Light your way, uncover the glistening Medallions of the deep to better illuminate the path ahead, ignore these crucial items at your own peril, without them you may find yourself nearly blind in the depths
-An ending hidden behind more than just the final boss, save your friends or suffer a fate worse than even those you left behind
-A persistent world, enemies beaten will remain beaten until a Save Point is activated, reanimating your once defeated foes (Bosses not included). Do you go back to heal but once again face the enemies, or stay the course and face the unknown ahead?
-SEND ME BACK, found an item but low on health, warp back to the last save room, but beware, if you attempt this rite after the Bell has rung it may prove fatal, robbing you of your progress
-Post Game Modes, Finish the game once (under any condition) to unlock Echo Mode and Survival Mode
-Survival Mode, face the challenge of finishing the game with a set number of lives, after your last one, the game will reset and save, forcing you to start over from scratch, Oh No! Don't worry about your friends though, they are safe but have left you dolls of themselves in the places they were hiding before, which now act as an Extra Life in survival mode! The goal is simple, beat the final boss as fast as you can and brag about your best time
-Echo Mode, view the entire game as if you are in the Echo Realm
-Mix and Match your modes! Want to play Survival Mode and Echo Mode simultaneously, you can! No judgements, you do you!
FAQs
So is this an RPG?
No, Marrow is an action adventure game, there is no loot (not even health or magic drops), no deep stats or skill trees, no levelling up or crafting or grinding. It more closely resembles the paradigm of a Zelda or Metroid series.
Where's the HUD?
The HUD is a consumable, once activated the HUD will appear very briefly and display your Grit and Clarity then disappear. It can only be activated a certain number of times (refills at save point) but the allotment grows as you rescue more Orphans.
So is this game have a lot of Story telling?
Not at all, in fact quite the opposite. The game is completely bereft of any exposition, cutscenes or dialogue. There are NO journals or diaries to read or NPCs to listen to. Everything is environmental. The game has context, but the context is the game. At virtually no point are you not actively in control of the game.
Is Marrow Linear?
Marrow consists of a large explorable world moving towards an inevitable end point, however there is almost nothing in the way of explanation or guidance for the player. You choose where to go, you may find obstacles, but might also find a clear path, however the first clear path you find might not be the wisest choice, if you rush in headfirst before exploring other places you might find your self in a place you are unprepared for (and difficult to escape from).
Can I beat the final Boss without learning all the skills or finding everything?
Yes! In fact it is possible to beat the final boss without finding much of anything, only the first weapon and Medallion are forced on you. Good luck with just those two things though, it's gonna hurt. Also, as mentioned before, the "real" ending is locked behind finding each Orphan, a task which requires most if not all skills.
When's it coming out?
Soon, Halloween hopefully.
No but seriously, what is Marrow?
Marrow is a reddish-black substance which materializes in places where the space between realities and perception have been bent or broken. It has mutagenic properties causing horrific and irreversible damage or transformation. Contact can lead to such things as gigantism, while ingestion may lead to such things as liquefaction (not always fatal). It is best avoided even in diluted forms.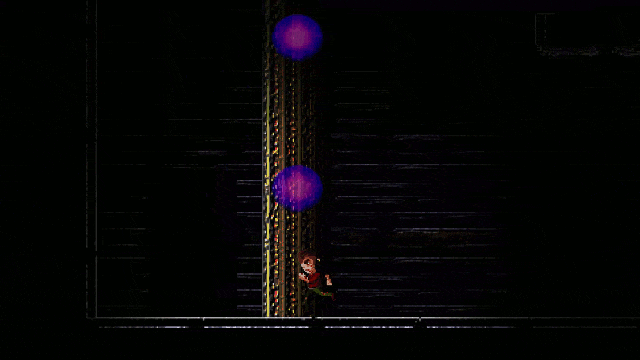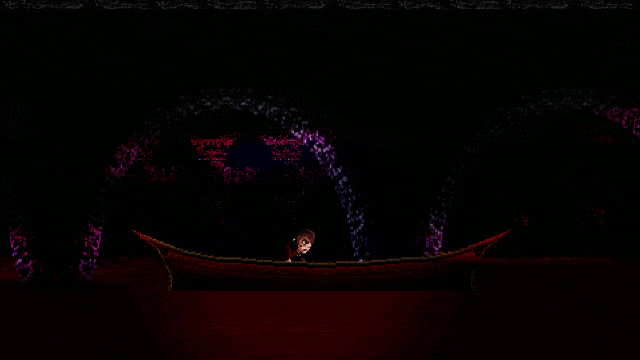 Trailer
https://www.youtube.com/watch?v=J0bakSQR6IU
Environments Trailer
https://www.youtube.com/watch?v=HEY5ztGnGtg
Facebook
https://www.facebook.com/Fever-Dream-Ga ... 507902338/
Also, Marrow is currently up on Steam Greenlight, please support it
https://steamcommunity.com/sharedfiles/ ... =754069393
Thank you for reading. I've been working on this game a long time and will be in need of testers soon. Feel free to ask questions.