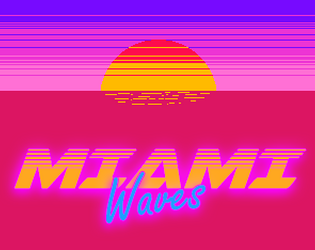 Hi!
Last week, Friday night, I decided to try Construct 2 for the first time. I actually spent 1 hour or so, and was amazed by the potential of Construct 2.
Anyway : here is
Miami Waves
: it is a little interactive thingy, not really a game, when you can drive with your arrow keys or just sit back and listen to the music. It's more of an atmospheric interactive thing just to mess around with the engine. It was initially done for the
Flying toasters with jam
game jam, in which the point was to create an interactive animation that you could run without actually playing, like a screensaver.
I want to make a full game in that "new retro wave" or "synthwave" style. One day maybe!
Miami Waves : http://floriandcp.itch.io/miami-waves