Hi, my name is Adrian, me and couple of other guys in the team are looking for a graphic artist to finish up one of our projects, and preferably work on next projects as well.
We are interested in
cartoon-ish nicely looking 2d graphics.
First project to work on would be a
Zombie Tower Defense
game, we already have some artwork but mostly unfinished.
So far we've got few zombies, couple of assets and tower sketches.
Animation for characters will be taken care of, unless you are willing to do so.
I can provide a basic sketch of what you would be approximately working on: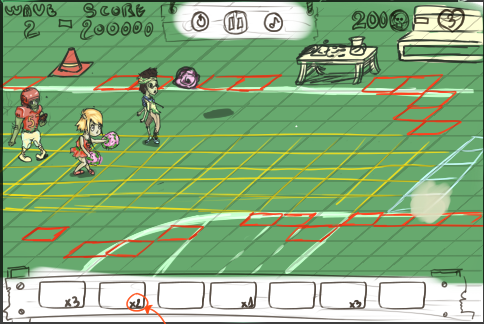 (This is only a sketch, not final work)
Any further details ill be able to provide only privately through skype or email.
Payments would be per project, (most of them should be fairly small projects)
Prefer paying over PayPal.
Contact info:
Email: [email protected](dot)com
Skype: pomstitelsvk
Please contact me rather over skype or email
, instead of here, i might not notice messages or notifications on scirra forums.