Hello, everybody!
After a longer pause decided to try some game-making activity again and while looking at the available options Construct seemed like the best choice. Totally paying off so far (even if there's MUCH to learn).
But onto the question - perhaps I'm missing something, but
is there a way to have particle system particles have same angle as their travel direction?
Currently it looks like this (let's pretend that the black arrow is our particle):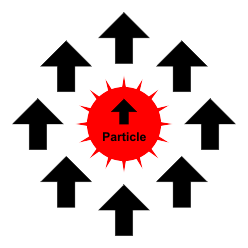 And this would be the desired result:
Also -
is there a way to randomize the hue of each particle?
If neither is both would be GREAT new features to add to the particle system.