Hey there all,
Possible stupid question, so feel free to chastise if I've gotten this wrong.
I'm making a game where I attempt to get customers in a coffee shop to take a seat. Everything works, but I'm having the hardest time with the pathfinding. I was wondering if you have any general suggestions beyond just what's in the available article.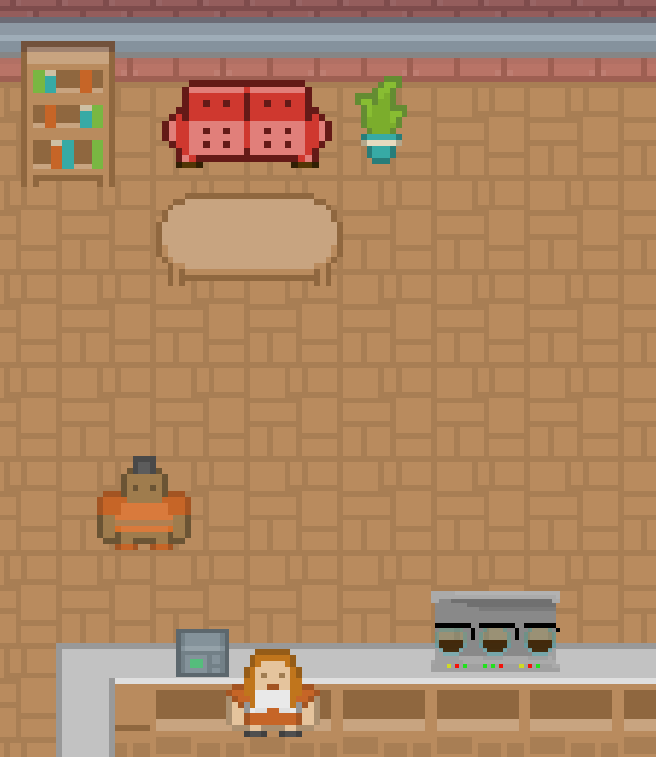 If you take a look at the above, the customer (little man with orange shirt, dark skin) will attempt to find his way to the couch (there are imagepoints on the cushions). However, when I use "find path to..." and I specify those image points, he kind of just... stands next to them.
Is there a creative way to get him to get ON the couch with his own image points?
I also have some other pathfinding snafus that I'll ask about later, but this one is really puzzling me!
Thanks!