Morning all!
I'm still playing PacMan, and one of the things I'm still having problems with is the ghosts finding the quickest route home once they've been eaten (without just passing through the walls!)
So I thought I'd try the pathfinding behaviour.
I've been through the manual and any tutorials I could find, but it simply won't calculate a path. It just sits there calculating it but never finds a path, and never fails to find a path either!
Here are my initial settings, the two lines of code that run at start of layout, and finally the events to kick off the pathfinding, followed by two events to handle the path found, or to re-run the pathfinding if it doesn't find a route home.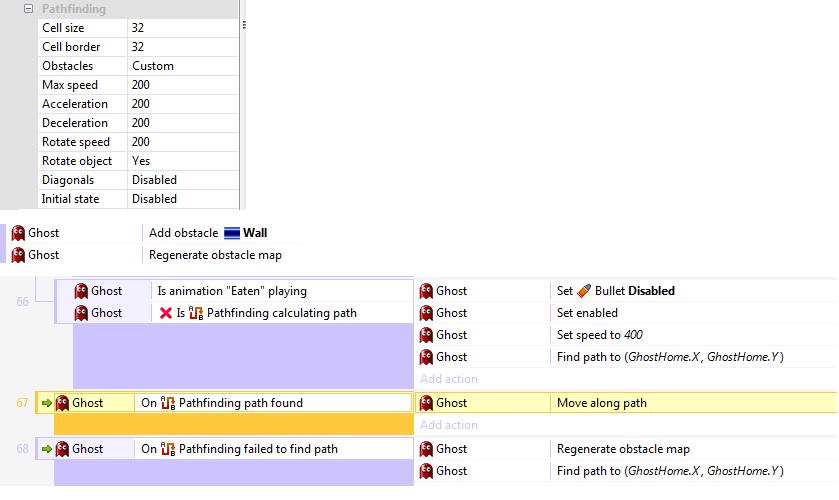 Any ideas what I'm missing here? The manual says it might take a fraction of a second to find a path, but I can go and make coffee and it's still working on it when I get back... something must be wrong!
The game so far is
here
if anybody wants a look! :)
Ta!