Followup - Here is how I ended up deciding to do it, I felt it was the clearest way and doesn't break the logical flow of the code like having another "on layout start" would.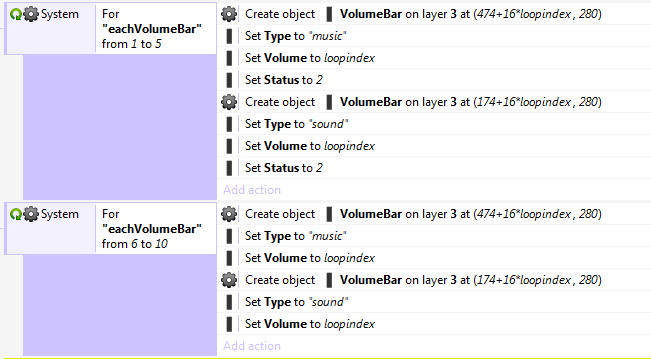 On created might work well for other purposes, but did not for me in this case because the "Volume" instance variable I was checking against has not been set yet upon creation.
I might have two on layout start groups like I mentioned earlier, if the project had a greater amount of situations similar to this. First one to create all the objects, second one to modify them.
I did notice another oddity though, the on created events ran even when I had them after the creation event on the sheet. Guess they retroactively apply to everything was created during the tick!