Hi all,
First post here, excited to learn scirra! I just finished the first tutorial,and I noticed something weird. My player sprite doesn't point in the direction my mouse is pointed, and neither does the bullet sprite, resulting in this awkward scene: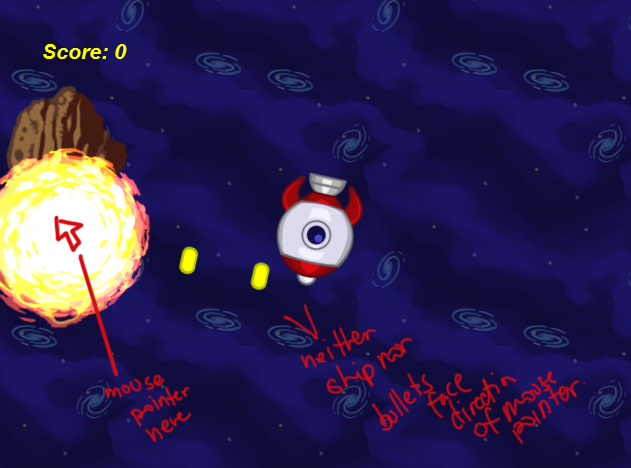 Note that I've used my own images for the tutorial, although I don't know that this should really affect the game in this way.
Here's the link to the .capx file:
http://dl.dropbox.com/u/8971948/asteroids.capx
Hope you all can help out!