Hello i'm french (excuse my english),

I present retrofrag.com it is a free online game that I do with construct.
You can play several office between colleagues or friends when the boss is in a meeting.
play with only 1 keyboard !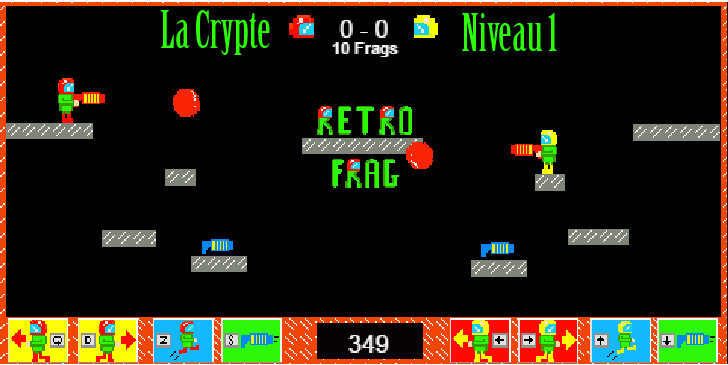 Other levels will arrive and even a solo adventure mode when I am 102 years old.
http://www.retrofrag.com
Have a good day.
Oh yeah !