Hey all! So I've created a small "music maker" that lets you combine loops to create a song, but the transition isn't fluid. Sometimes it goes to the next file too fast, other times there's a small break between loops.
Here's the program/game:
http://www.newgrounds.com/portal/view/670185
This is what I used for making the song move forward. I had a blank audio file that's the same size as the other audio files to gauge when to move forward: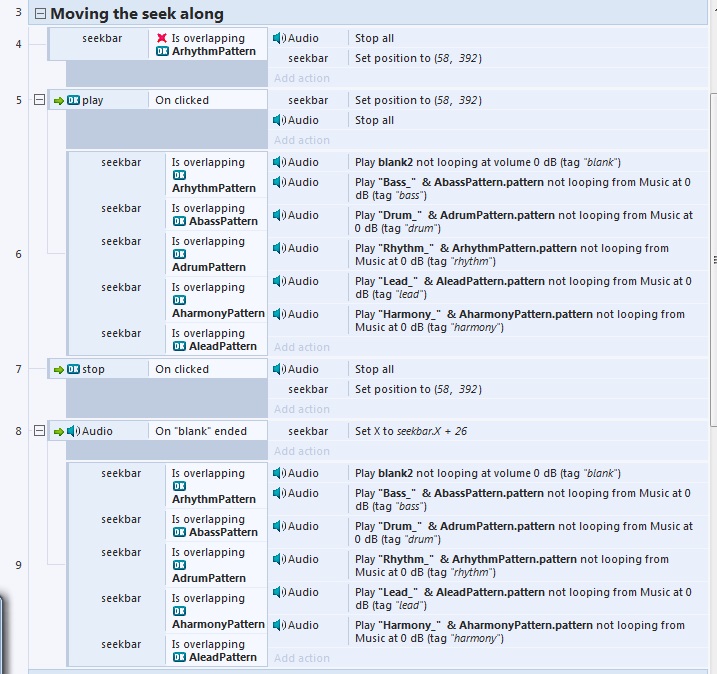 Any help is appreciated. Thanks!