i need someone to create a remake of the sega genesis game gauntlets 4. preferably it should have some sort of tile map if possible.
It should be able to play easily on mobile phones and not require a keyboard.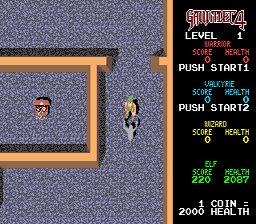 I am able to do the graphics for you, you just need to do the coding.
The amount i will pay depends on how well you can do this and how much of the original game is featured in the remake.
send me a PM if you are interested. I am willing to pay quite highly for a decent remake of this game.
cabacus
2013-03-18 07:11:48