I'm playing around with a platformer starring a wolf, and may have just realized why most platformers use two-legged characters.
If the player is standing on the edge of a ledge, then you have issues with overhanging feet, such as this image of Charlie from Deadeye's tutorials: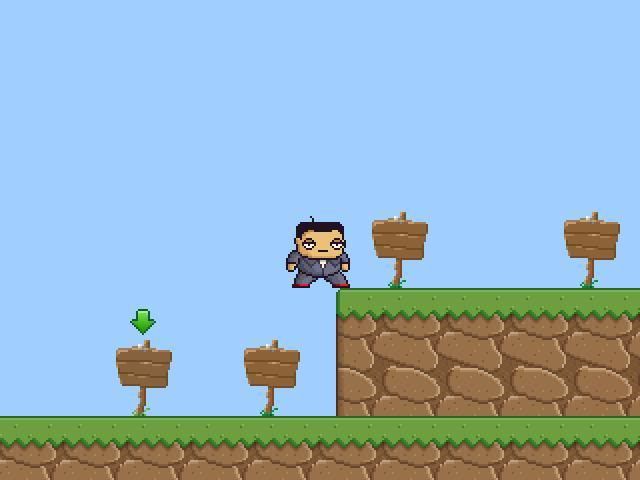 Presumably, this isn't too difficult to fix, since you could use specific animations to bring feet together, or leave one visibly dangling, when the player is close to a ledge's edge:
But I'm struggling to think of ways to address this issue with a four-legged animal. He's so long that the 'edge' detection would have to be pretty huge, and switching him to a balancing animation would probably lead to odd teleportations of the sprite - bringing him closer to the edge than he really is, just because his front legs are close enough. Having no balancing animations at all could easily lead to 90% of his length, and three of his four legs, seeming to stand on thin air, just because one of his paws is still on a platform...
Any suggestions?
-Silver-
2012-01-09 14:01:19