Getting an error when playing sounds related to Spriter, curious if anyone else has got this error and if so, how they fixed it/if they know anything, before I spend too much time trying to debug it myself.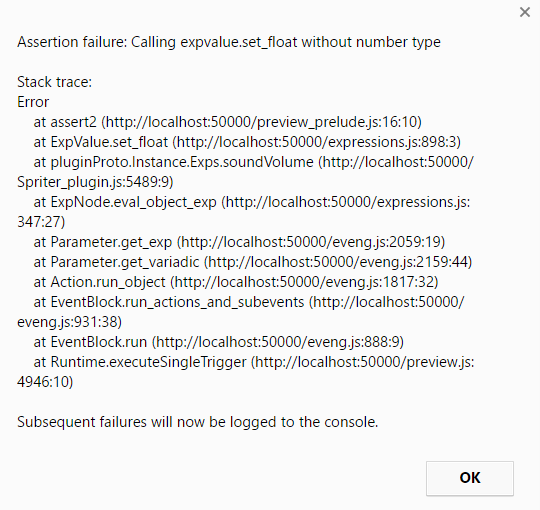 When I disable this code:

The error no longer pops up. Given the error message, it seems to have to do something with an invalid input type, but I can't really make enough sense of it to get an actual sense of where I should be looking for potential errors.
(Not looking for an actual solution, just advice if anyone has it)