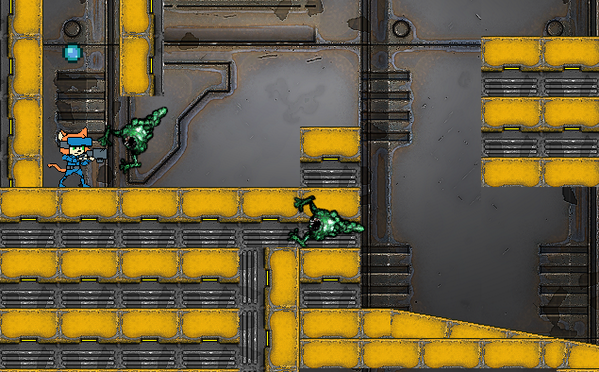 Hello! I don't know why I can't upload the thing into Arcade. But, anyway. It just works form my dropbox shared URL.
https://dl.dropboxusercontent.com/u/4472434/SquadKath/index.html
I'm a total beginner on Construct2. This Demo above is done in my spare time last weekend. I like a classic side scroller from Konami/Treasure team so much so I want to make one on my own. Again, It's just a basic game made from side-scroller template of Construct2 itself. But, If it possible and if I have enough time. I'll try expand it into a full game someday.
Any comments and critiques are welcome !
-----------------
How to play
-----------------
w,a,s,d for movement
L-click for shoot
Space for jump