Hello all,
I spent the last couple of months working on a new music game based on the Pied Piper legend.
In a way, this is a "spiritual" successor to my Orfeo game, made with the first version of Construct years ago and selected for showcase at the Sense of Wonder Night at the Tokyo Game Show in 2010.
Game play, while still based on expressing "emotions" (happiness, sadness and anger) by improvising simple music tunes like in Orfeo, should be more exciting this time around, though ;)
I'm going to upload a playable version very soon on Clay.io and I'm thinking of submitting it to the upcoming IGF (it's a very small game, obviously, but I hope it would still be considered for a Nuovo award nomination due to its originality) and, possibly, also to the Tizen competition.
I'll keep you guys posted.
Cheers!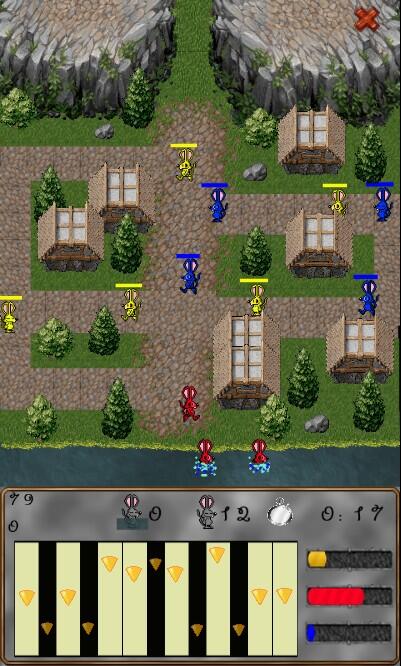 roberto
2013-09-15 13:24:10