Fantastic suggestion, thanks, PixelRebirth!
And with that we get versions 0.3 of both FlareGEN and FlashGEN: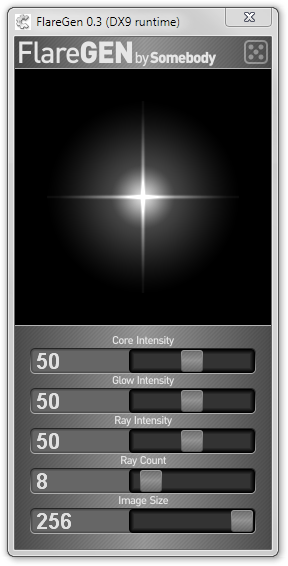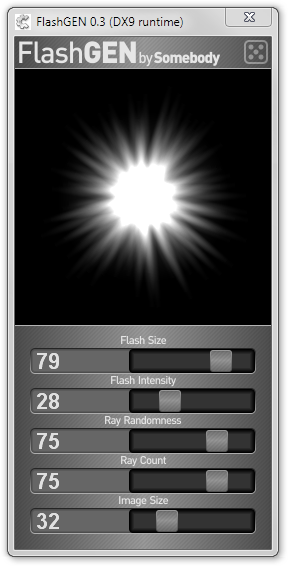 New interface is just one of the improvements - better sliders, better inner logic (less stupid maths, hopefully), the ability to set the size for the exported/copied images, proper flash generation (now with new and improved controls - just click the dice a couple of times to see what they do).
In CAP form, as usual, at the usual place:
FlareGEN
and
FlashGEN
. Enjoy, more comments and/or suggestions welcome.