Hi, welcome to this devlog.
Tower Zero
is a platformer/adventure game where you solve puzzles and use an elevator to climb a strange dystopian tower.
There is something at the top that the player needs to see.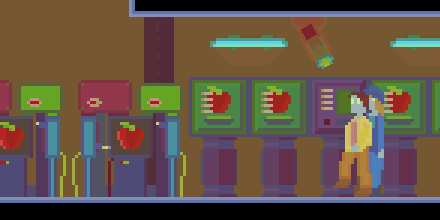 Level
It's like a free environment, once you have unlocked a floor you can go back if needed.
There are 24 floors and each floors have 3 rooms. The 'tower' is like a city with diferent sections.
Inventory
The player must pick up objects and use them when a bubble asks for this object. This will activate an event or solve a puzzle. The player can carry up to 16 objects, he needs to use one if he's full and wants to pick up a new one.
Interaction
The player could have to activate panels but the puzzles are based on objects.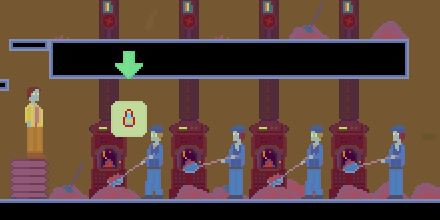 Gameplay
The player will have to renember which floor is what when he needs a special object he couldn't carry with him. Or if he finds an object to solve a puzzle he saw before.
It's more an experiment than a game, an exploration game like when you observe an ant nest.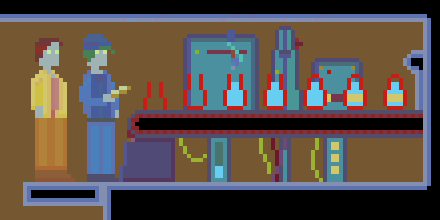 Marketing
I posted a devlog page on gamejolt to attract people who are curious about the game.
I will post gifs on twitter with hashtags and a link to the gamejolt page. A nice pixel gif often attracts some curious.
I could find an audience in the dystopian area but I'm not good with marketing and I don't like it, you know what I mean.
So what?
I wanted to make the 10 first floors free as a browser game demo then sell the game but I don't want to have trouble with the nw.js desktop export. I don't know how I will monetize it if I do.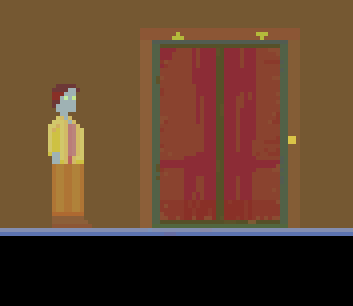 Follow my journey into making this game before 2018 and selling one copy to a stranger.