|2015-12-09 update|
The demo is here, click the image if you wish to download it.
Instructions: Arrow keys to move, S to jump, F to fight, G to shoot (if unlocked), 1/2/3 for activating abilities (depending on the type)
Introduction:
Tripped Out is our first project and it has evolved a lot from the first few months of development.
The game itself is a rogue-"lite" action platformer game. It stays true to the style of rogue-likes, like Rogue Legacy, Binding of Isaac and so on, while trying to innovate the places that we felt could make the gameplay feel more fun and add some depth to it.
As of now we are trying to focus on the game mechanics. We will be tweaking and adding a lot of stuff after we get feedback from the demo versions and the devlog updates we are going to put there on regular basis.
All comments and questions are welcome, we will be answering every single one, if they aren't repeating.
Gameplay:
You start your adventure in the Temple of Sin, here you can buy upgrades offered by Greed. He has divided his shop into 3 different tabs that alter your character in many ways. Each time you start a new run the layout of the map is different. Additionally you can find items during the run that might be helpful as well. Some are safe, but weaker, and some are dangerous, but powerful. After beating one of the randomly chosen mini-bosses you proceed to the "transition level" which is a mix of the current and the next level. The monsters become harder, you could even call them elite monsters. In the end there is the final boss that lets you enter the next level! The game is going to involve a real in-depth story and it's up to you if you want to dig in.
Temple of Sin:
Some movement: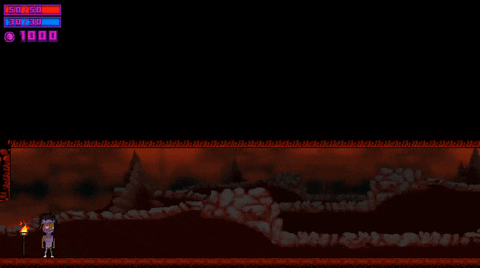 Fighting: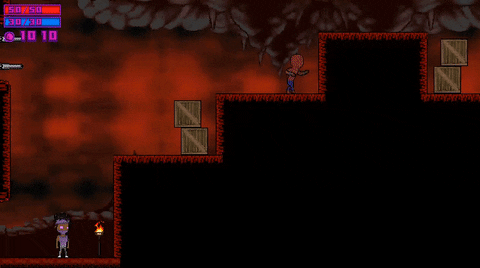 Money chest: