UPDATE 03.11.2018:
SADLY, THE ORIGINAL THREAD GOT SOMEHOW DELETED DURING MY LAST UPDATE
So, this is Part 2 with all the updated information ,but without your comments already posted though.
I'm sorry if i did not answer them properly back then...
All right, then. Finally the upload of a playable Demo of "Tornaby":
http://tornaby.cjurek.at/demo/Tornaby_Alpha_Demo_2018.zip
Some Screenshots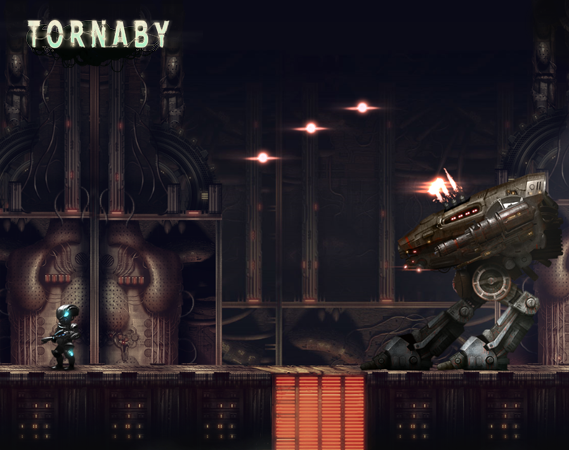 [img]http://www.cjurek.at/web/uploads/pics/1.jpg
[/img]
Some older Screenshots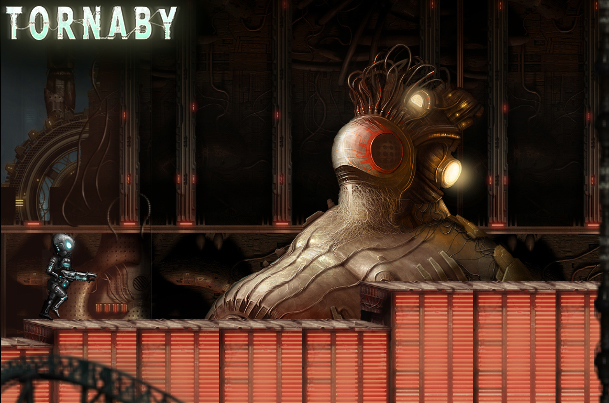 [img]http://www.cjurek.at/tornaby/3.png
[/img]
(Sorry for the formatting, i just dont have enough rep-points to post real links)
It's mostly about game mechanics and handling, please dont expect any storyrelevant cutscenes/features in there right now.
Included are one mini-boss, 2 extra-weapons, a few power ups
- the gamepart is taken quite from the beginning of "Tornaby".
There is rudimentary Gamepad-Support, most important things are described under "Settings".
For "debug", press <tilde>, to see fps, objects in the current layout,...- if you can give me information about your avg fps, that would be really helpful, since i have to develop the whole thing on a laptop with Geforce M650 graphics
To clearify things about the chosen character design once more: The whole game should sort of represent one full life-cycle, beginning with "birth" of the character (which is actually the start of the game)... which is why i chose the childlike appearence for this part.
The demo contains one setting (alien structures indoor), 2 others are already finished right now. I plan to make at least 3 more - my aim is to post screenshots of different surroundings in the upcoming weeks as well as infos about content of the whole game (already done and in preparation).
And: plz dont mind the rather conventional enemy design - i plan to finally go into a much darker scenery after the first third of the game:)
I would be glad if you could spare 30 minutes to test the demo and give me feedback i can work with:)
Questions (beside possible bugs) that i have in mind are:
Your oppinion on the graphic style (also performancewise)?
the game mechanics/character behaviour?
the time needed to complete the demo?
and anything else;)
Since i still dont have enough rights in this forum to answer directly via pm, feel free to mail me:)
Hey there
it's been a while since my last post in here
- i have been working on this game literally for ages now in my spare time.
originally i wanted to post a demo here in early september, but things turn never out as expected
- so there still seems to be some work to do beforce i can present something more substantial:)
anyway, i finally decided to make some screenshots instead.
tornaby is inspired by, as you might guess, games like metroid and turrican (my first c64 game, i always wanted to pay tribute to this one). many things need more time because i want to draw animations by hand (such as explosions) and give this world proper detail.
i will try to post more details in the upcoming weeks but would be really glad to get some constructive response till then:)