Hello, I'm having a problem when using Jump-thru behaviour.
Blue rectangle is my character (it uses 'plaftorm' behaviour),
green rectangles are jump-thru platforms and pink rectangle is a platform using 'solid' behaviour only: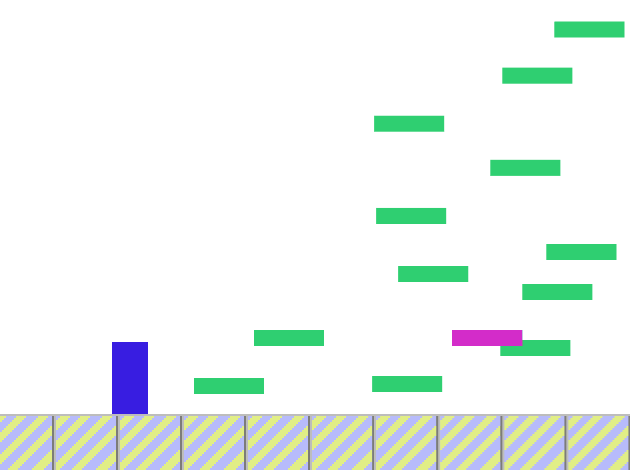 My character should be able to reach only the lowest platforms when jumping. Like this: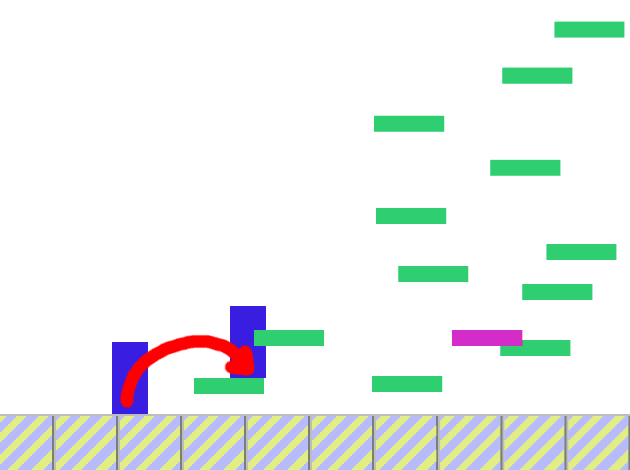 However something weird is happening...
When my character jumps he starts to fall -- but he suddenly stops to fall and simply appear above a platform higher than he should be able to reach:
This problem doesn't happen with 'solid' platforms (only jump-thru).
Do you know how this can be fixed? Thanks in advance!
If you wish to take a look, a .CAP file can be downloaded:
http://www.mediafire.com/file/azq6uasd82uzxco/J.capx