This thread shows my work in process "Sword-Teller"
WIP demo (Will be updated continuously):
demo
Story:
a guy trying to rescue his girl from a demon witch woman. But at first he must train hard at The Pea Village.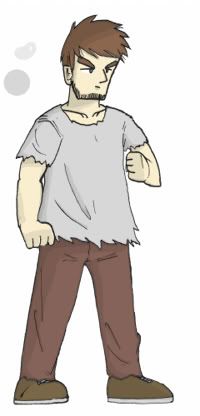 Things to-do next:
- battle system.
- animation graphics.
- ...
Deadline
: 11 days left.
Please give me some supports.
01lifeleft
2011-12-12 13:15:10