Hi all,
here it is my very first game with Construct2: Xtina Dirrty Run.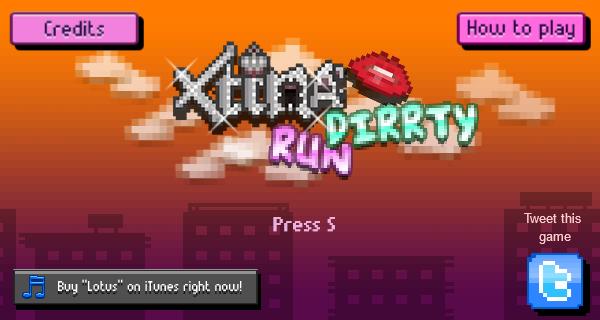 It's an endless runner I made with my boyfriend. We are two popmusic fans and we would pay tribute to Christina Aguilera, because we love her.
Kongregate: http://www.kongregate.com/games/kingcatsgames/xtina-dirrty-run/
Scirra Arcade: http://www.scirra.com//arcade/addicting-action-games/2489/xtina-dirrty-run
If you want to help us, give the game a great score on Kongregate!
I hope you'll enjoy it.
Lowren
2013-01-14 18:00:10